Henry Curry was born 1836 and worked as a coachman for "William George Amherst Tyssen" the first baron of Hackney,who owned Diddlington Hall , Foulden.  Henry married Rebecca and had 10 children, 6 of whom emigrated to America. William Curry was one of these children and was born in 1862 at Diddlington Hall (where the family lodged and worked) in Norfolk.
William Curry later married Rose Bowers and they had a daughter Alice. Rose his wife tragically died from complications at childbirth.
William Curry then worked as a trainee Gamekeeper for Lord Surtees. It was often the case that employees of one Estate would help out at other Estates when there was a big game shoot. This happened to William, he was sent to Sandringham to help out where the influential Vivian family from Swansea who were accompanying Edward V11 on a shoot.  William was asked if he would accept a job as a gamekeeper at the Le Breos Estate which was owned by William graham Vivian esq, in Gower and the family moved in 1884. He Accepted and moved to the house in Green Cwm, Parkmill, Gower. William when working as the gamekeeper was to stock the marsh fields at Oxwich for Lady Blythswoodand and established pheasants in the woods and stocked the ponds with fish there. He also planted the trees at Ilston Cwm.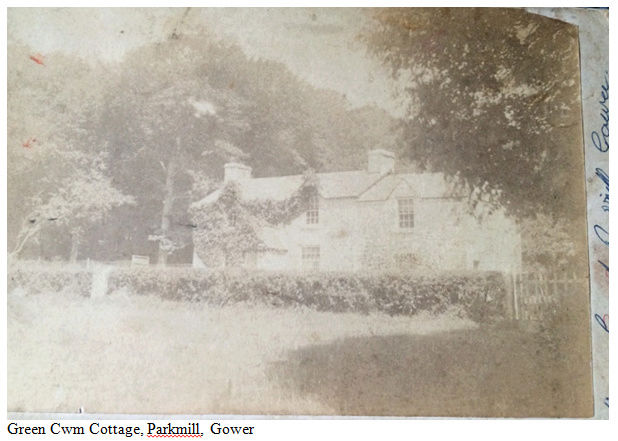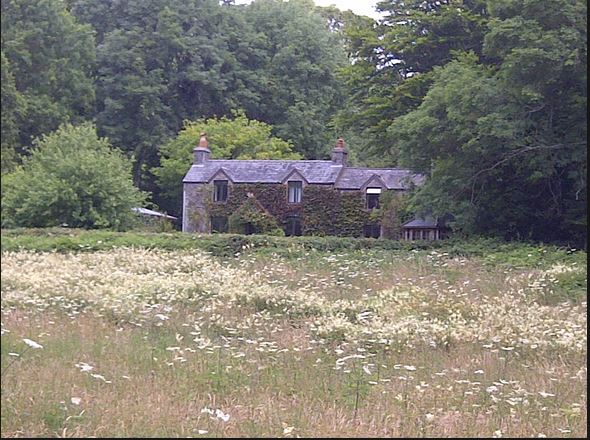 William Curry married a lady from Cilibion ,Gower,  Elizabeth Roberts. Elizabeth and William had seven children, Kate (who died at birth 1886) Annie, Henry, Gladys, John,William,Katie and Olive The family moved from Green Cwm to Bryn llanerch in 1906.   Bryn Llanerch was situated roughly at the top of Hendrefoilan hill and spread towards the brickworks in Dunvant.   As a wedding gift Elizabeth who lived at Penyfordiorde House ?? (no record of this  house) from  her uncle David Harry from Cilibion, was also given the fields adjacent to Bryn Llanerch called Cwm Llwyd.
Bryn Llanerch was the last slate fronted house in the area. It was origionally two houses converted into one farmhouse. Attached to the house were the stables where the large shire horses were housed. It said they could be heard kicking the walls from inside the house.There was a large kitchen with a marble slab. Upstairs Elizabeth was to spend much of her later years bedridden.
The original farmhouse:
William was a very intelligent man, he invented shoes for horses with spikes which prevented the horse from slipping in snow and ice, these shoes where later used in World war 2 and in Russia, another of his inventions was an invention to plant multiple seeds.  When he wasn't out inventing the family sold vegetables, poultry and flowers grown on the farm at Swansea market and to ships in the docks, they'd take the goods by horse and trap before buying a lorry. The farm was quite prosperous.
Another house which stood on the farm is this bungalow unfortunately there is no reference to where it stood on the farm. I believe it could well have been the demolished house which stood at the top of Llanerch lane which ran alongside Dunvant Road, This was very likely to have been the house of Katie Curry  who died at the farm aged 30.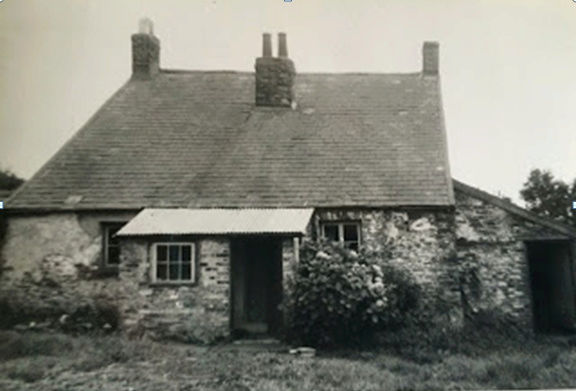 Newspaper article Oct 1918

The first year war years where hard for the Curry family not only did they loose Katie, William and John joined up and served overseas William younger was in the tank corp and survived the war.  John contracted a fever in the trenches and died in a french hospital in 1917.
The original farm
William Curry died 6th October 1936 reason yet unknown!

Alice Curry died June 1951 at the farm from heart complications
The Curry family late 1920s
Admin




Posts

: 4


Join date

: 2017-02-19




---
Permissions in this forum:
You
cannot
reply to topics in this forum